The heart of every home is the kitchen, goes the saying, but we believe otherwise, its a mother's cooking that makes it the heart of the home. From the secret ingredient that we can never figure out that makes her cup of tea tastier to the masala she uses in every food item, making us gulp even the least favourite vegetable down our throats. AAA is a by-product of two such ladies' love for feeding kids the most healthy and nutritional food. Recipes they learnt from their mothers and mothers-in-law, made in safe & hygienic conditions using organic ingredients will ensure that you and your kids don't snack on anything unhealthy.
Refined and rich, AAA is bringing the hand me down cooking traditions of two families to every household!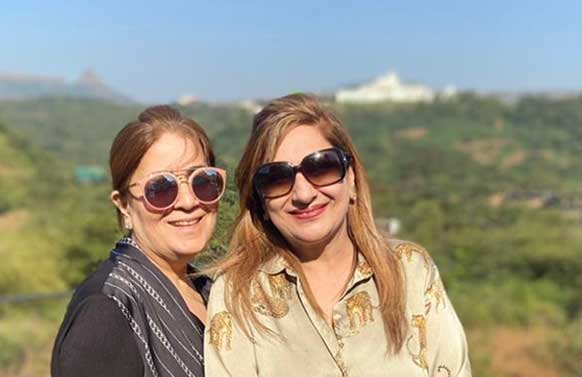 "AAA Gifting solutions are truly unparalleled. We had a pre-eminent experience while we were working with them during Diwali. They curated 50+ extravagant trolley hampers for our VVIP clients. We were knowledgeable about Aesha Agicha's work beforehand. There wasn't anything to stress over considering Aesha's decade-old involvement in this field. Furthermore, here we quote one of our clients' feedback on the trolley hamper - "This gift was not just a hamper nor a Trolley. In every sense it's a Mini Kitchen on the move. We are stunned with the detailing"
"Over the time of months we have fostered an incredible relationship with AAA Enterprise. Their dedication to customer service is evident in all aspects of the work they do. We genuinely like their healthy food products & their inventive ways of coming up with new products every month. We always look forward to incorporating their products in our gifting solutions. AAA holds a very special place in our growth journey."
"We had collaborated with AAA during the festival of Diwali. We were looking for something exclusive & we were glad that we ended up connecting up their team. AAA characterizes the sovereignty that comes in the realm of gifting. Our whole organization was entranced with the result of our collaboration with AAA. The hampers were so classy that it was difficult for us to take our eyes off it."
We are extremely glad with our association with AAA as our Avenue for Gifting solutions. The response of the creative presentation, innovative packaging coupled with the right selection of usable Gifts by you has always been impressively overwhelming. With such dedicated teamwork and expertise, your Company should see phenomenal growth and be able to rise to new highs, year after year.
The strong partnership with your esteemed organisation is a statement in itself about the high satisfaction level of service that we have experienced for all our brands, especially Tiger Balm. Our best wishes always remain with your esteemed company!
We used AAA Enterprise's dry fruits in our hampers and we were very happy with the quality and packaging of the same. The items ordered were delivered to us on time and coordinating with them was seamless. We will definitely be using their products in the future.
"When searching for gifting ideas one is quite pained to go through numerous vendors, some better, some worse. We at " The Wadhwa Group" thoroughly enjoy a wonderful experience with AAA gifting solutions, where their venture helped us provide customised gifting solutions which are beautifully curated !!  The recipients - our guests appreciate the eye for detail in packing the gifts in a very presentable manner. The entire experience from start to end has been excellent. Wishing AAA all success for its upcoming endeavors".